Peripherals, add-on modules and options at wholesale prices
NETWORK EQUIPMENT
Add-on modules, memory upgrades and other options
SERVERS
Memory, CPUs, controllers, hard drives, interfaces and more
DATA STORAGE SYSTEMS
Drives, controllers, boards, cables, interfaces, modules
OTHER OPTIONS
Vendor original and highly reliable compatibles
Want to save money on your peripheral purchases?
We sell top of the line
new
and quality
refurbished
vendor original and compatible peripherals, add-on modules and options, at
wholesale prices or better
!
Old and unused peripheral products are costing you money!
We offer fair market value on old peripheral, add-on modules and options that are no longer needed. Why not turn those products into a revenue source?
Interested in saving even more money?
Compatibles are just as good as the vendor originals AND, can
cost up to

90% LESS
!
Choose between buying vendor originals or compatibles
What to buy?
We offer vendor originals and quality compatible peripherals
Are you looking for peripherals, add-on modules and / or options for your networking and telecommunications equipment, servers and storage systems?
We supply vendor original add-on modules and options as well as high quality and highly reliable third party compatibles.
When compared to the OEMs' original products, these compatibles offer equal or superior performance!
HOWEVER, they are available at a fraction of the price the OEMs charge for their products. Thus allowing you to achieve savings, which are far from negligible!
The choice is yours.
We offer both, at unbeatable prices!
All that's needed to address your immediate and future requirements in terms of networking, servers and storage for your existing and future IT infrastructures.
And to make things even better, when you deal with us, it's virtually guarantied that you will save money on your purchases!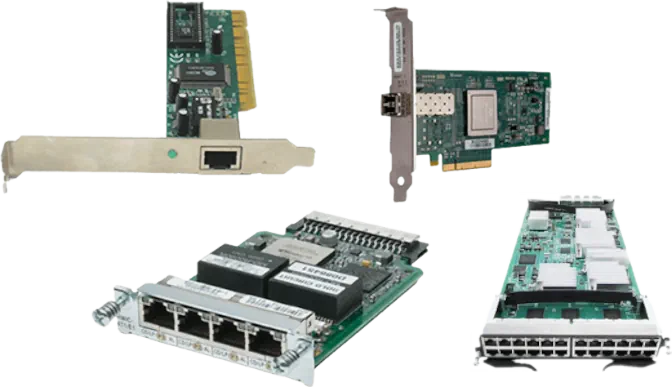 Network equipment modules
Increase the capabilities of your network equipment with add-on modules.

We buy and sell new and refurbished vendor original modules.
Controllers and adapters
Increase the capabilities of your servers and storage systems with optional controllers and adapters.

We sell new and refurbished vendor original and compatible controllers and adapters.
Memory kits and compact flash cards
Improve the performance of your servers and network products by adding memory and compact flash cards.

We sell both new and refurbished vendor original as well as compatible memory kits and compact flash cards
Hard drives
Increase the storage capacity of your servers and data storage systems with additional hard drives.

We sell both new and refurbished vendor original and compatible hard drives.
Consider our compatible products and

SAVE BIG

!
Our compatible peripherals give you equal or better quality and performance, BUT, cost up to 90% LESS than the vendor original products!
Types of products available
Modules for networking and telecommunications equipment, servers and storage systems
Memory kits
Hard drives
Tape drives
Interfaces, HBAs, controllers, adaptors and network cards (NICs)
Plug-in modules (SFPs, XFPs, XENPAKs, GBICs, CWDMs, DWDMs, etc…)
Power supplies
Motherboards
Processors (CPUs)
Cables
Cisco
Juniper
Avaya
Extreme Networks / Nortel Networks
Brocade
Polycom
HPE
IBM
Lenovo
DellEMC
3rd-party compatibles
Looking for plugin modules, memory and/or cables?
Consider buying third party compatible products.
You'll be amazed at how well they work, and just how much money you will save!
Plugin modules
alone
, can easily represent
up to
15%
of your
capital expenditures
!
(The same applies, when it comes to memory kits and cables!)
When using compatible plug-in modules, you can save up to 90% off the manufacturers' "original" product's suggested list price AND, they perform just as well, sometimes even better! Not to mention that their quality is equal or even superior, to the manufacturers' "original" products!
We offer a limited lifetime warranty on memory, plug-in modules and all 3rd party options.
Whether they are new, refurbished or used, we offer the

same warranty

as the manufacturer on all other vendor original peripherals.
Not quite sure about compatible plug-in modules? Read our article "The truth about optical transceivers".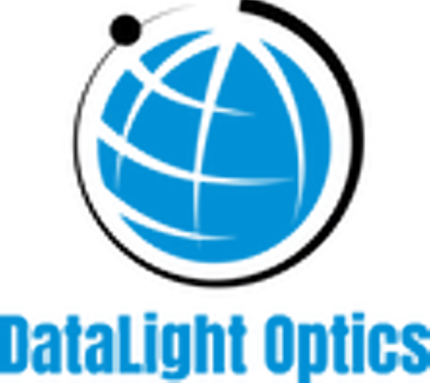 Data Telcom is a proud distributor of the DataLight Optics line of compatible transceivers and network cables
Datalight Optics
manufactures high quality and highly reliable compatible plugin modules, cables and more! IT professionals who use their products can expect and do get:
Carrier-grade and

MSA compliant

compatible optical transceiver and network connectivity solutions.
Cross platform functionality and

significant

cost savings when compared to the OEMs' products.
Optical and copper plug-in modules, compatible with over

150

of the world's industry leaders, in networking, telecommunications and storage hardware equipment.
All are
100%

plug-and-play
compatible and backed by a
lifetime warranty
.
Consider buying compatibles
Buying compatible plugin modules, memory, cables and other peripherals can save you significant amounts of money!
Wide selection of plugin modules form factors
Whatever your needs are, when it comes to plugin modules, DataLight Optics has you covered!
Form factors include GBIC, SFP, CSFP, SFP+, XFP, X2, XENPAK, QSFP+, QSFP28, CFP, CFP2, CFP4 with speeds ranging from 100MB to 100G and beyond.
The same can be said in regards to high-speed cables, DACs and AOCs, multiplexers, media converters, fiber and copper cables as well as AC power cords!
If needed and if you can supply the technical specifications, DataLight Optics can also manufacture the products required!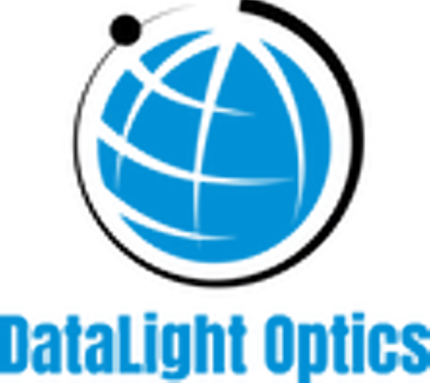 When compared to the prices the OEMs charge for their plugin modules and cables, you're overpaying by a lot!

With DataLight Optics' products, you can expect the same level of quality and performance, if not to say better! BUT, you can expect to pay up to 90% LESS than what you're paying, when buying vendor original products!
Vendor compatibility list
A10networks
ABB
Accedian Networks
ADTRAN
ADVA
Aerohive Networks
Alcatel-Lucent
Allied Telesis
Allnet
Arbor Networks
Arista Networks
Arris
Aruba Networks
Aruba HPE
ATTO
Avaya
Axis
Barracuda Networks
Big Switch Networks
Blackbox
Bluecoat
Broadcom
Brocade
Brocade Foundry
BTI Systems
Calix
Casa Systems
Centec
Ceragon
Check Point
Chelsio
Ciena
Cisco Meraki
Cisco Systems
Cisco ONS
Cisco Linksys
Citrix Netscaler
Clavister
Clear-Com
ComNet
Coriant
Coriant Tellabs
Cumulus Networks
Cyan
D-LINK
Dell
Dell Force10
ECI
Edge Core
EMC
Emulex
Enterasys
Ericsson
Extreme Networks
Extreme Enterasys
F5 Networks
FibroLAN
Fluke Networks
Force10 Brocade
Fortinet
Fujitsu
GE
Genband
Gigamon
H3C 3COM
Hirschmann
Hitachi
HP H3C
HP Storage
Huawei
IBM
IBM Storage
IMC
Infinera
Infinera Transmode
Infortrend
Intel
Intel Netscaler
IP Infusion
Ixia
Juniper
Lenovo
LevelOne
Marconi
McAfee
Mellanox
MikroTik
Motorola
Moxa
MRV
Myricom
NEC
Net Insight
NetApp
Netgear
NetOptics
Netscout
Nimblestorage
Nokia Alcatel-Lucent
Nokia Networks
Nokia Siemens
Nortel
Nutanix
OpenGear
Oracle
Orckit-Corrigent
Overture
Packetlight
Palo Alto Networks
Perle
Planet
ProfiTap
PulseSecure
QLogic
QNAP
Quanta
RAD
Radware
Redback
Sixnet
Riverstone
Rockwell
Siemens
Solarflare
SonicWALL
Sony
Sophos
Sorrento Networks
Spirent
Sun
Supermicro
Symantec
Telco Systems
TippingPoint
TP-LINK
Transition Networks
Trend Micro
TRENDnet
Ubiquiti Networks
VSS monitoring
WatchGuard
ZTE
Zyxel
DataLight's products are 100% compatible and plug-and play
DataLight products are high-quality, designed to work straight out of the box and, sometimes, perform even better than the OEMs' products.
DataLight offers you BIG savings!
And yet, you can buy them at
prices
that are
up to
90% LESS than
what you would pay for the OEMs' originals!
And it DOESN'T just stop at the price!
Last but not least, DataLight is so confident in the quality and the level of performance their products offer, that they all come with a
limited
lifetime warranty
!
Is it time for an upgrade?
Have you considered reseller refurbished equipment?
Data Telcom sells high quality, proven and fully tested reseller refurbished networking and telecommunications equipment, servers, data storage systems and all their associated peripherals, add-on modules and options.
All are at very attractive prices and backed by a solid warranty.
Buying refurbished products results in significant savings!
Buying quality reseller refurbished products enables you to get discounts up to 95% off the manufacturer's suggested retail price!
Don't be fooled! There are quite a few differences between refurbished and used products. Know what those differences are and rest easy!
Read »
Buying refurbished hardware makes good business sense. It means lower capital expenses and lets you take full advantage of your IT infrastructures!
Read »
Find out what are the top 6 reasons to buy refurbished IT hardware products and how these products can have a positive impact on businesses.
Read »
Stop hesitating! Call (844) 859-0986 and
START

SAVING
today!
Ask us for a quote
Discover how buying IT hardware products from Data Telcom can:
SAVE you MONEY!
INCREASE your organization's PRODUCTIVITY levels!
MAINTAIN, if not to say ENHANCE your COMPETITIVE EDGE!
Send us a buyback request
Discover how our buyback program can enable you to:
GET MONEY BACK for your old IT hardware products that are no longer of any use to you!
Truly MAXIMIZE your RETURNS on your IT equipment investments!