Buy IT hardware products at wholesales prices or better
Looking to buy IT infrastructure equipment?
We offer wholesale prices or better on new and refurbished IT equipment!
Have some old unused IT equipment on hand?
Turn those old IT assets into a revenue source by using our buyback program
We stock and source new and refurbished legacy IT equipment
Just because a product is discontinued (EoL and/or EoS) and no longer available, doesn't mean it needs to be replaced right away with the newer version!
As a matter of fact, even though some companies and institutions do either a partial or complete hardware refresh every 5 years or so, most IT hardware products are more than capable to meet processing requirements for 10 plus years!
Legacy IT equipment needs will always exist!
For those companies and institutions who don't do a complete refresh every few years or simply can't afford to, Data Telcom is the solution you're looking for when:
You need to buy products that regular channels are no longer able to provide.

We sell new and refurbished legacy IT equipment

You have budget constraints that make it difficult to purchase newly released equipment, needed to meet your business, performance and reliability requirements.
Your trusted source for Legacy IT equipment
Interested in saving even more money?
Compatibles are just as good as the vendor originals AND, can
cost up to

90% LESS
!
Advantages Data Telcom offers
Buy new of refurbished IT products
Find all the hardware products needed
We supply all the hardware products needed to address your data processing business requirements.
Whether you're looking to buy new or fully tested, quality refurbished IT hardware products, we can deliver on all of them!
We supply new and refurbished networking and telecommunications equipment, servers, storage systems and all their associated peripheral accessories, options and add-ons.
When it comes to accessories and options, we offer vendor originals as well as high-quality and highly reliable third-party compatibles.
All at wholesale prices  or better and, all with rapid deliveries.
Data Telcom is channel focused
Data Telcom is not just another supplier.
We are a proactive business partner you can count on at all times and, we make it a point to enter into a mutually profitable relationship with all our customers.

You're a reseller, a systems integrator or a service provider looking for products that are hard to find? We can help you with that.
Although Data Telcom specializes in the following manufacturers and product types, thanks to our global network of suppliers, we have access to many more.
Which is why Data Telcom is quite confident that, when it comes to the IT equipment required for your production environments, we are able to meet or even exceed your expectations when it comes to your business requirements.
While taking into account your delivery schedules, your expectations and your budgetary restrictions, beyond the categories of equipment mentioned One of our main goals is to locate and deliver products that are hard to get via the regular channels.
Save money on your IT infrastructure hardware purchases!
Wholesale prices or better on both new and qualiy refurbished products
Buying refurbished products is a good business decision
Combining new cutting-edge IT technologies with quality refurbished equipment, which is thoroughly tested and proven, is a good business decision.
This allows you to reduce your capital expenditures and your total costs of ownership! All that without sacrificing performance!
Why do business with Data Telcom?
Simply put, we deliver when others can't!
At Data Telcom, we practice what we preach and we keep our promises!
With access to over $60M of inventory at all times, we are confident that we can meet your IT equipment needs and even exceed your expectations!
Here are some of the many reasons why, resellers, systems integrators and service providers nationwide, trust us to meet needs, when the regular channels are unable to.
We save you time and money!
We have an extensive portfolio of IT equipment
We offer

wholesale prices

or better, and a minimum 1 year warranty on all the products we sell
Savings of up to at 95% off the manufacturer's

suggested retail price

(MSRP) on quality and fully tested refurbished products.
A

global network

of suppliers and access to more $60M of inventory at all times!
Knowledge, expertise, experience and exceptional customer service.
A Multidisciplinary team of professionals.

Each member of our team has over 30 years of experience and expertise in the IT industry (both here and overseas).
Whether it is networking and telecommunications equipment, servers, storage systems or any of their associated peripherals, we always deliver!
Key and non-negligeable advantages
Wholesale prices on new products helps you

save money

and, implement new technologies where and when needed.
With savings of up to up to 95% off MSRP on

refurbished hardware

, computer equipment and legacy

infrastructure

can be easily maintained,

updated

and even upgraded.
Join our customers' ranks
Price isn't everything!
We are not the cheapest out there by any stretch of the imagination!
If your looking for a price only, please move along! Data Telcom is not the supplier you are looking for!
These factors all matter
Experience
Expertise
Pre-and-post sales support
Worry free quality products
Fast deliveries
All have a cost associated with them.
Our customers rest easy knowing that when they deal with Data Telcom, regardless of whether they buy new or refurbished products, they are getting quality merchandise every single time, that is always backed by a solid warranty!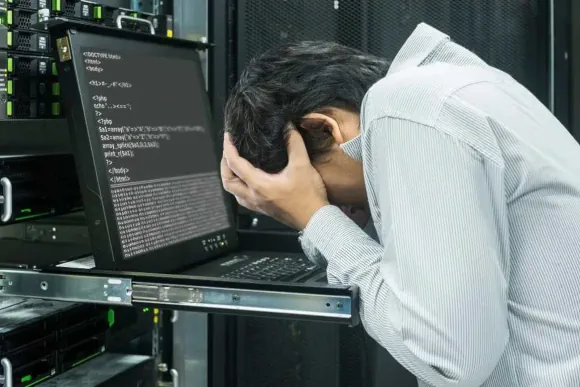 Product is defective? No worries
Our customers also know that should they run into situations, where products we supplied are problematic, we are there to support them.
If the problematic items are still under warranty, we get the products repaired (at our expense) or replaced (also at our expense).
For out of warranty products, we source the best option available on the market and make sure it's delivered quickly.
However, supplying products is only one aspect of the overall picture. Every member of our team having worked in the IT industry for over 30 years, we are regularly called upon to provide suggestions and recommendations. A value-add service that our clientele recognizes and appreciates greatly.
If having a business partner and supplier offering these benefits is of interest to you, do not wait any longer! Join our customers' ranks. You will be pleasantly surprised with the results.
Is it time for an upgrade?
Have you considered reseller refurbished equipment?
Data Telcom sells high quality, proven and fully tested reseller refurbished networking and telecommunications equipment, servers, data storage systems and all their associated peripherals, add-on modules and options.
All are at very attractive prices and backed by a solid warranty.
Buying refurbished products results in significant savings!
Buying quality reseller refurbished products enables you to get discounts up to 95% off the manufacturer's suggested retail price!
Don't be fooled! There are quite a few differences between refurbished and used products. Know what those differences are and rest easy!
Read »
Buying refurbished hardware makes good business sense. It means lower capital expenses and lets you take full advantage of your IT infrastructures!
Read »
Find out what are the top 6 reasons to buy refurbished IT hardware products and how these products can have a positive impact on businesses.
Read »
Stop hesitating! Call (844) 859-0986 and
START

SAVING
today!
Ask us for a quote
Discover how buying IT hardware products from Data Telcom can:
SAVE you MONEY!
INCREASE your organization's PRODUCTIVITY levels!
MAINTAIN, if not to say ENHANCE your COMPETITIVE EDGE!
Send us a buyback request
Discover how our buyback program can enable you to:
GET MONEY BACK for your old IT hardware products that are no longer of any use to you!
Truly MAXIMIZE your RETURNS on your IT equipment investments!