Opening and account means you get wholesale prices
Benefits of going ahead with the opening of account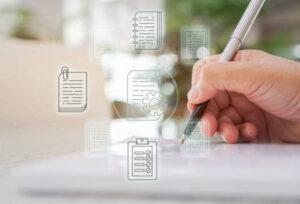 Key factors
Looking to edge-out your competitors, keep your customers happy AND, increase your profit margins?
Once your account is open, aside from being able to take advantage of the exceptional prices we offer on all the products we sell, you'll also be in a position to address the hardware needs of your customers, that regular channels are unable to fulfill.
A proactive and reliable business partner
With a global network of suppliers and access to over $60M of high-end inventory at all times, we are confident we can meet and deliver on virtually all your equipment requests.
Since we believe in long term and mutually profitable relationships with our clientele, all the new and refurbished products we supply come with a minimum 1-year warranty.
Bottom line, be it from a presale or postsale's aspect, we are here to help and support you at all times!
Data Telcom is not just another supplier.
We are a proactive business partner you can count on at all times and, we make it a point to enter into a mutually profitable relationship with all our customers.

You're a reseller, a systems integrator or a service provider looking for products that are hard to find? We can help you with that.
You are a reseller, a systems integrator or a service provider?
We sell cutting edge technologies, as well as legacy IT hardware products, from market leading vendors.
Whether you're looking for new or refurbished hardware products, all are available at wholesale prices or better. Don't hesitate! Start saving today!
Go ahead and fill-in our online opening of account form. See what we can do for you.
We guaranty you'll be more than pleased with the results!
Quick and easy process
Becoming a customer of Data Telcom Technologies is easy and painless.
Just fill-in the following on-line form and click the submit button.You will then receive an email confirming that your request has been submitted and is being processed. A representative from our company will communicate with you soon after, to confirm your customer status.
NOTES:

All fields followed by an "

*

" are mandatory.
If you already have a corporate opening of account document on hand with all the relevant information, you can email it us us at sales@datatelcom.com.
Time to save money so, stop hesitating and open an account
Opening of account online form
Open an account with us and start saving today on your purchases of equipment for your technological infrastructures.
NOTE : If you already have an internal credit application with all the required information, you can email it directly to creditdept@datatelcom.com.
IMPORTANT : When filling-in the below online form, ALL fields with an "

*

"

must

be completed.