Efficiency - Accuracy - Easy access - Customer service
Quickly and easily access our online services
Speed, efficiency, accuracy and customer service
Those are key elements that can make or break a business.
Data Telcom understands and is very familiar with these facts.
This is why we makes it easy for our customers and prospects to deal with us at all times.
When dealing with Data Telcom, customers get quick answers, knowledgeable and accurate information as well as an unparalleled level of customer service. Data Telcom is always there for you.
Our online services make it quick and easy
Just fill-in all the details, hit send and get fast answers. It's that simple!
No matter what your needs are
We pride ourselves on our ability to get back to you
quickly
,
efficiently
and with
accurate
information. Whether you've decided you'd like to work with us and want to go ahead and;
open an account,
ask us for a quote on some products,
have some decommissioned hardware and want to take advantage of our buyback program.
Or, you already are a customer of ours and you have a situation with products you purchased from us, where you are in need of an
RMA
, we make all these services available online. All you need to do is:
click the link of the service that's of interest to you,
fill-out the corresponding electronic form and,
hit send.
Et voilà. It's that easy! Use our online services. In each and every case, you can be assured that one of our sales representatives will quickly get back to you with all the information you requested.
Deal with us quickly and easily and, get fast answers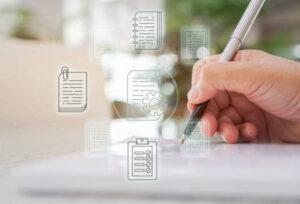 Open an account
Information technologies are now a vital part of any and all businesses and, they can provide an edge against your competition.
In order to maintain that edge, it's important to maintain your infrastructures as well as add hardware to them. Bottom line is, in order to achieve that goal, you need to buy products.
So, open an account with us and start saving on your IT hardware purchases today!
Data Telcom supplies new cutting edge hardware as well proven, fully tested, quality refurbished products. And, be they new or refurbished, all the products we sell come with a solid warranty.
Using both types of products enables you to update and/or upgrade your existing infrastructures as well as maintain any legacy hardware you still need to run.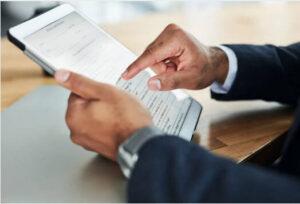 Request a quote
You're looking to buy products and you're in need of pricing? Ask us for a quote. Our sales team stands ready to assist you at all times.
Over and above the pricing you need,if the product isn't in stock, we'll also let you know what the delivery time frame is and whether or not what is being quoted to you consists of new and / or refurbished products.
Having access to millions of dollars worth of inventory at all times, we have no doubt that we can meet your needs, budget and delivery timetable.
In other words, when it comes to I.T. infrastructure hardware products, we are convinced we can address, even surpass your expectations.
Send a buy back request
Do you have old products you're no longer using, that are just lying around on the floor and taking up space?
If that's the case, you might be surprised to know that more often than not, some of that hardware still has value.
Why not find out if you can turn those old and obsolete products into a revenue source?
Just fill-out our buyback request form and, we'll let you know just how much you can get for those old products.
WE are always on the lookout for buying opportunities and, we make fair market value offers, on old products.
Request an RMA
You have a defective product, ordered the wrong item or your customer cancelled his order? No worries. Data Telcom and our team of experts are always there for you.
Requesting an RMA is as simple as clicking here and filling out the on-line form. We'll sort it all out for you.
We at Data Telcom build long term business relationships that are mutually beneficial and profitable. As such, when it comes to products we supply, it doesn't stop at the sale. We are always there for our customers so, when something goes wrong, there's no need to worry at all.