Send a quote request - Wholesale prices can save you money!
Benefits you can expect when sending us a quote request
You SAVE MONEY on your purchases!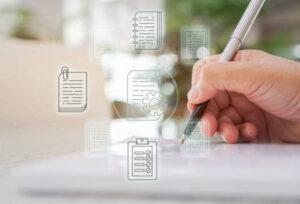 How? You pay WHOLESALE PRICES or better!
That's what we offer to our customers and prospects!
Getting a quote from us is easy, quick and painless. Just fill-in the below quote request form and we'll do the rest.
We guaranty you will be pleased with the results!
A multidisciplinary and dynamic team of experts
Whether it's on-line, on the phone or face-to-face. Whether you're simply looking to buy products or looking for pre-sales advice, Data Telcom's multidisciplinary and dynamic sales team of experts, stands ready to assist you at all times.
Each member of our team has over 30 years experience in the IT industry. Their knowledge and expertise can be a major asset to you.
Mission objectives
We have access to a multitude of products, both new and refurbished, from  a variety of vendors at all times.
The products you're looking for are not in our inventory? No worries there. Through our global network of suppliers, chances are good that we can source them and deliver them quickly
That is why we are confident we can deliver on our promises as well as meet and exceed your business needs, expectations and budget constraints.
Our objectives are to:
Save our customers both

time and money

Provide concise and accurate

information

about the products we sell
Deliver products within your

deadlines

Respect your

budgets constraints
In other words, we want to meet, if not to say exceed, your expectations and requirements!
New and refurbished products at wholesale prices or better
Areas of expertise
We specialize in the sale of new products (current and recently discontinued) as well as quality refurbished products from:
Cisco,
Juniper,
Avaya,
Brocade,
HPE,
IBM,
Lenovo
DellEMC,
This being said, thanks to our global network of suppliers and a constant access to millions of dollars of inventory, we are able to deliver much more!
Don't hesitate to put us to the test. We guarantee you will be pleasantly surprised with the results!
Save money - Wholesale prices or better
Get the hardware you want and need, at the best possible price! New and refurbished hardware at wholesale prices or better!

Send us a quote request. We guaranty you'll be pleased with the results.
On-line quote request form
Just fill in the following form and click the send button. Requesting an on-line quote from us is that easy.
Once your form is received, it will be processed quickly and one of our sales representative will be in touch soon thereafter.
*** IMPORTANT: All fields with an " * " must be completed
After filling out and sending the below request for quote form, Data Telcom's sales team will quickly process your request and get back to you, with;
both pricing and availability,
the condition of the product(s),
as well as an estimated time of delivery, for the hardware you're looking to purchase.